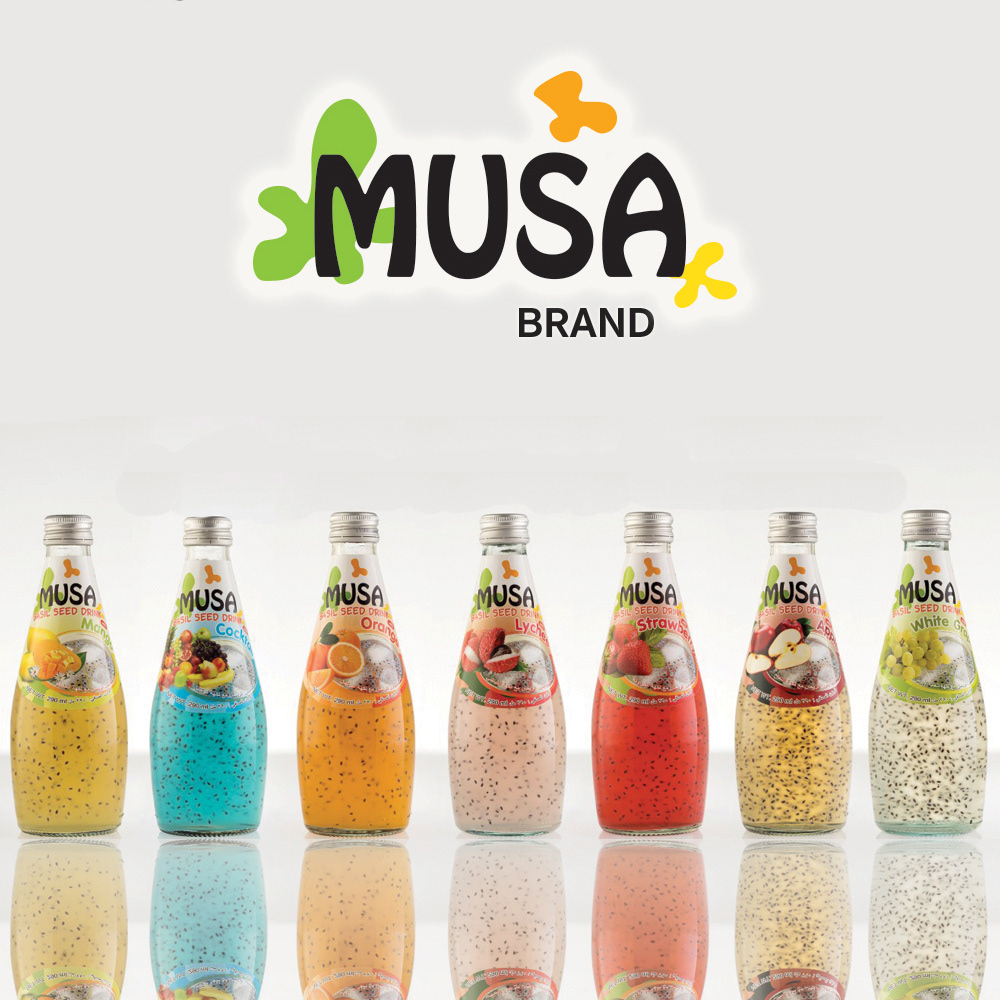 Musa Brand, a juice made with basil seeds is a fun, tasty drink to be enjoyed on hot days in summer.


Their current bottle design visually looks outdated, with poor font choices making
it appear childish and not professional.
Re-imagined brief:
Create a professional, minimal and modern design that illustrates the fun flavours of summer.


Taking from the brief, the design created presents a minimal but professional design. 
It is playful and eye
catching, yet mature and smart. The bottle design has been updated to a modern glass bottle and metal cap
to further convey its minimal style. 
To focus on the brief the colour of each flavour compliments the primary fruit flavour. To further communicate a playful summer vibe, hand drawn illustrations and colour have been used.